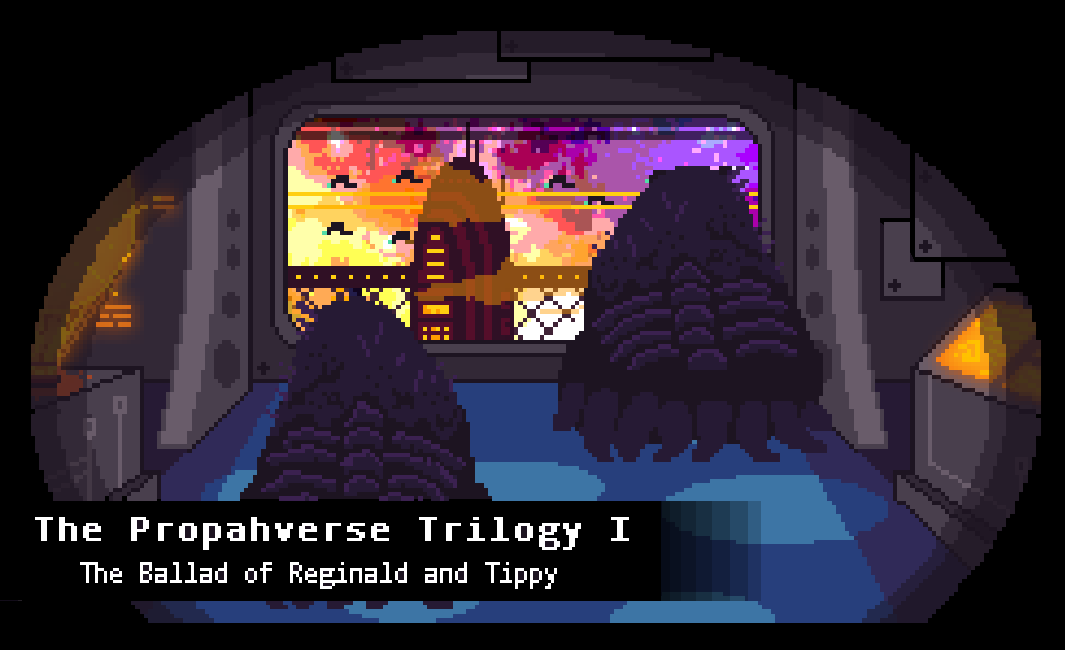 The Propahverse Trilogy: Episode I
This is a little embarrassing!
Tonight I showed the demo of The Propahverse at East Midlands Indies and we found a TERRIBLE AWFUL GAME-BREAKING BUG of DEADLY DOOM when you talk to Boris the Banker for the first time. I've just fixed this and uploaded a new build of the demo for you all to play.

If you ever do find bugs, please let me know - I appreciate any sort of messages, tweets or emails to let me know what you think of the game!
Many thanks,
Sean
Files
The Propahverse Episode 1: Demo
38 MB
Feb 01, 2018
Get The Propahverse Trilogy: Episode I