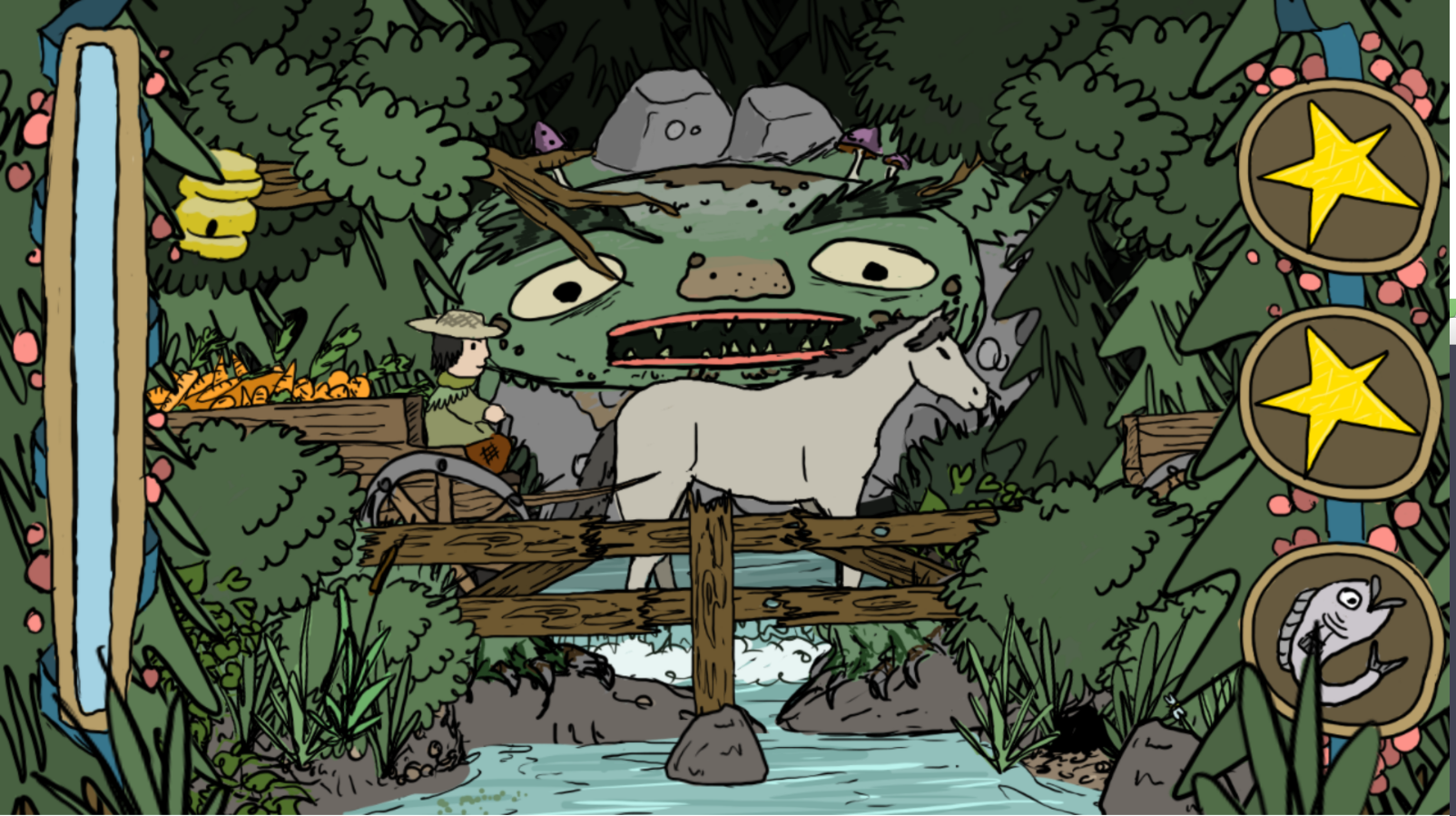 Munchy Crunchy Trolly Woahly!
A downloadable game for Windows and Android
In "Munchy Crunchy Trolly Woahly!" you play the role of a rather hungry forest troll who has come across a bridge in his territory! People are using the bridge all day for transporting food to the kings banquet, so you're going to take this opportunity to feast on all the food coming your way - just be careful not to get caught by the guards because they do not like monsters at all!
I wanted to try making a one button game for this Ludum Dare and I like to think I've succeeded. I hope that you enjoy playing it as much as I enjoyed making it. I clocked about 18 hours of development time on this one because I was kinda distracted this weekend.
Install instructions
Download and unzip the file provided, this has all the data and the executable files for the game!