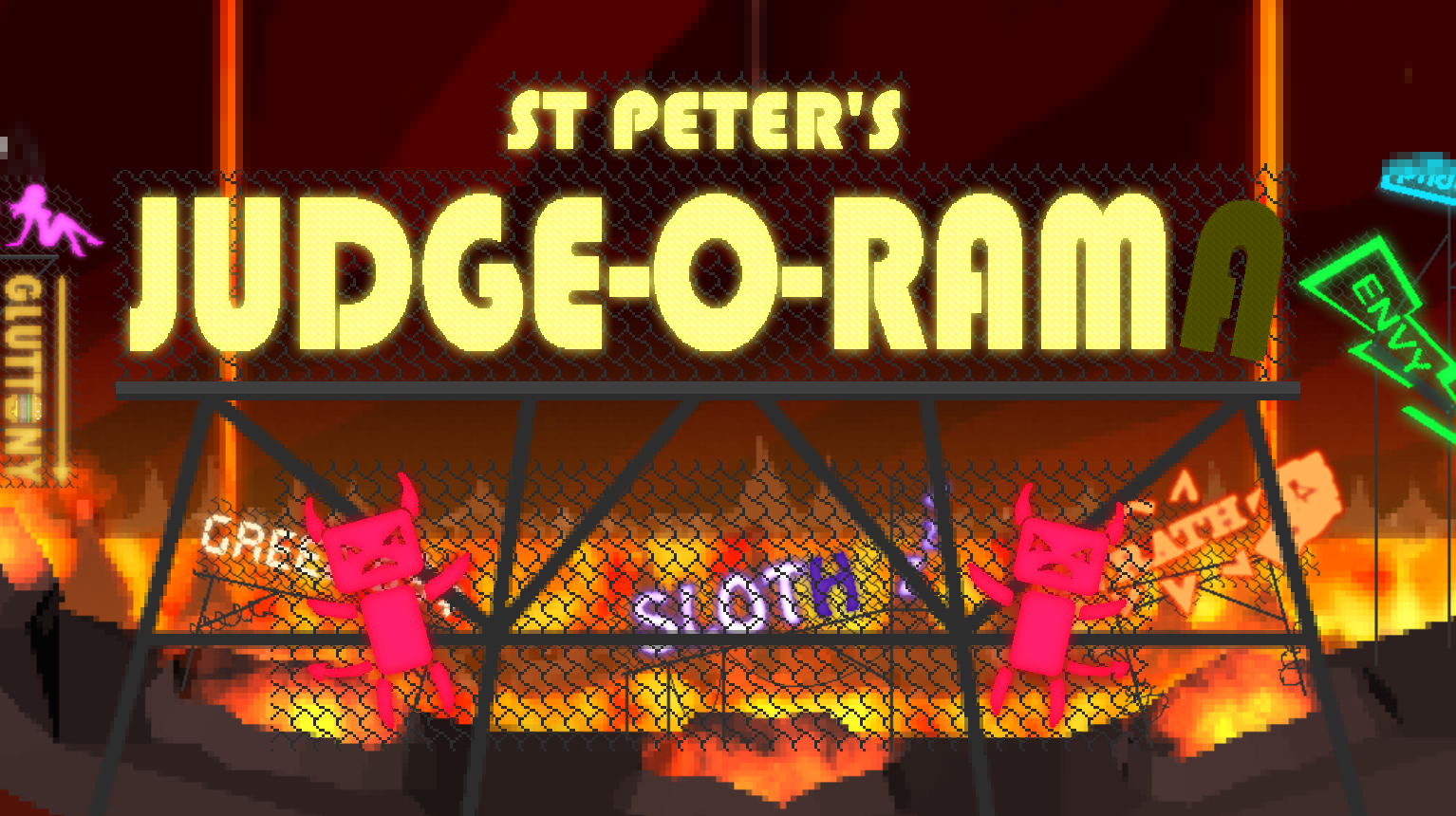 St Peter's Judge-O-Rama!
A downloadable game for Windows
Ever wanted to be in charge of deciding who gets to go into heaven and who gets doomed to an eternity in damnation?! No? Well now you can!
Judge people based on their innermost secrets and sins and cast them down into the correct part of hell. Be careful though: God will get mad if you make a mistake, and when he gets mad... you're bound to end up with a lot more souls to judge!
Can you be responsible for the eternities of countless mortal souls? Will you succeed where so many other angels have failed? There's only one way to find out: by playing St Peter's Judge-O-Rama!
Install instructions
Download and unzip the folder wherever you wish!